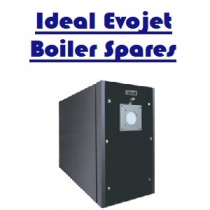 Evojet Condensing Boiler
The Evojet condensing range of Pressure Jet boilers are are floor standing for applications in either single or multiple configurations, and are available in outputs of 150, 210, 270, 350, 450, 600, 800, 1000, 1250 and 1450kW. Evojet Boilers are fitted with either gas or oil burners.

Available with either Fully Modulating or Hi/Low burner outputs.